NextVR provides live sports, music, and entertainment events, as well as new original programming, from NBA Basketball to WWE and boxing matches.
NextVR provides live sports, music, and entertainment events, as well as new original programming, from NBA Basketball to WWE and boxing matches.
NextVR has been behind several live virtual reality broadcasts in recent years. This company is working hard to bring VR to the masses, and it just might be on the verge of doing so. With the rise of digital streaming services, watching video content has become even more convenient than ever before. But what about virtual reality?
Are we missing out on something by not being able to watch VR content as easily as other videos? Many people think so – or at least, investors do. Many companies are focusing on making it easier for us to stream VR content. NextVR is one of these companies and its impact could be huge. In this article, we'll explore everything you need to know about NextVR and its plans moving forward.
What is NextVR?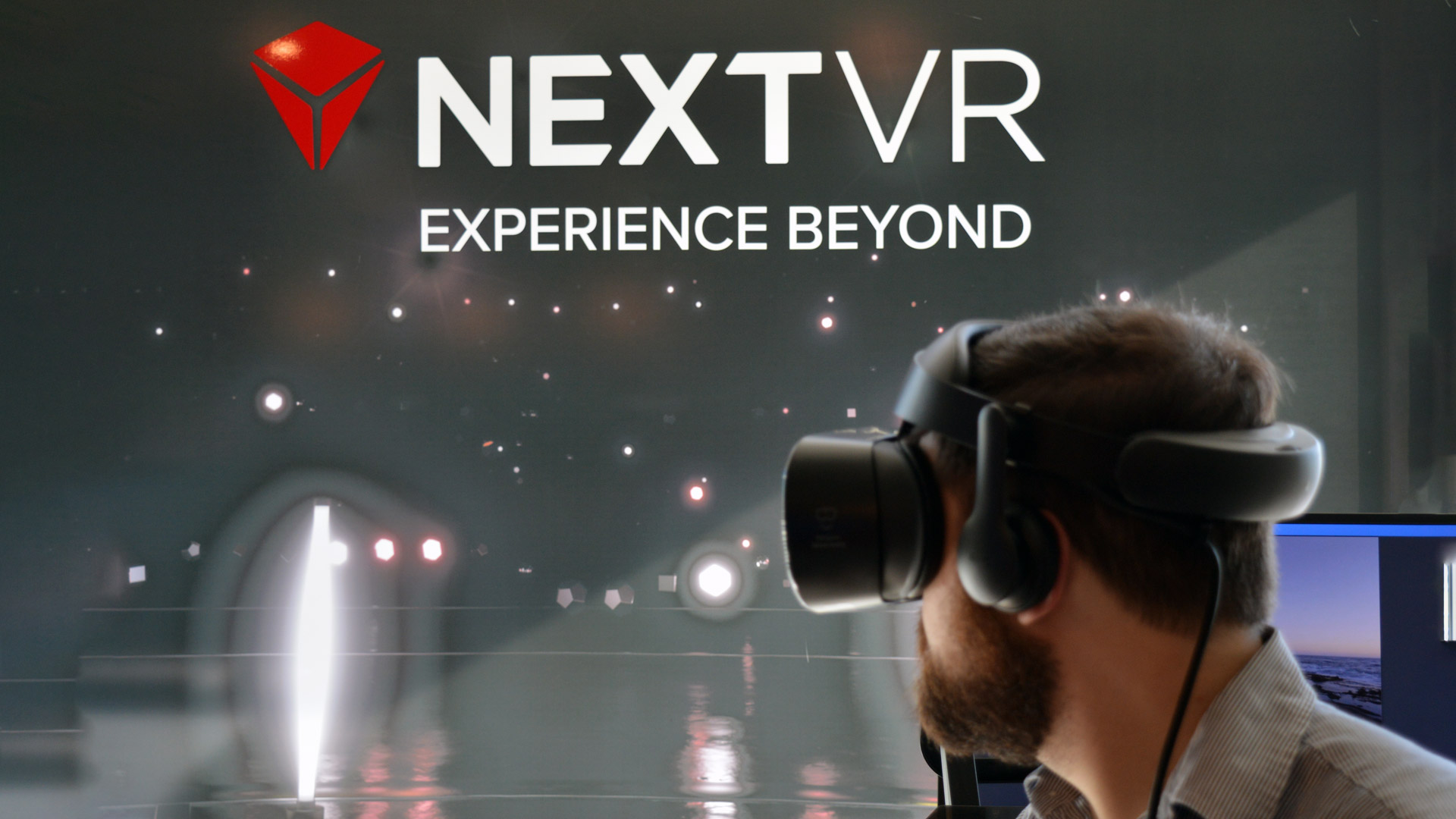 It is a company that specializes in live virtual reality content. In other words, it's a platform that allows users to stream VR content to their headsets. It's worth noting that VR streaming isn't a new idea.
It's been around for a while. However, it hasn't taken off for a variety of reasons. NextVR has been working to change that by improving the technology behind VR streaming and bringing it to the masses.
How does NextVR work?
NextVR is a proprietary technology that uses a technique called "spatially-multiplexed streaming." In other words, it transmits several distinct video images at once. This enables the company to compress large amounts of data into smaller transmission packages.
NextVR's technology also allows for high-resolution content and low latency. This makes it possible to stream high-quality VR video that's almost real-time. It has been used in many different ways. Some examples include sports events, music festivals, and even NASA space missions.
Now, It has begun offering its services to consumers. You can download the app, create an account, and start streaming live events in virtual reality. With its latest app update, NextVR is now compatible with the Samsung Gear VR, Oculus Go, and Google Daydream. It's also compatible with the PSVR, HTC Vive, and Windows Mixed Reality headsets.
What can you watch with NextVR?
To be honest, It has already been streaming a lot of different content so far. Many of these events have been sports-related, but they've also included concerts, conferences, and more. In terms of sports, NextVR has streamed many different events, including the NFL, NBA, MLB, NHL, and racing events.
It even partnered with the NBA to bring a VR experience to every arena in the league. Concerts are another popular VR content category. NextVR has already broadcasted events like the K-pop Festival, Imagine Dragons, Taylor Swift, and Panic! at the Disco.
NextVR has also partnered with organizations such as NASA and FOX Sports to show viewers what it's like on the ground during a launch.
What's coming from NextVR?
It has already streamed a ton of different events, but it's not slowing down anytime soon.
More content – It recently announced plans to bring more sports, concerts, and conferences to virtual reality. In other words, keep an eye out for more content.
New headsets – It is expected to release new headsets as well. The company is working with several different manufacturers.
Improved quality – It has already improved the quality of its VR streams, but expect this to be even better in the future. According to NextVR, the improvements will come thanks to new encoding technology.
More partnerships – NextVR already has some major partnerships, but keep an eye out for even more partnerships in the future.
Which Games Are Supported?
It can be used to play VR games, watch movies and TV shows, and watch live events in VR. NextVR has games in its library that you can play in VR. You can play games like Galago or Into the Badlands. You can also watch movies and TV shows in virtual reality with NextVR.
It allows you to watch shows like The Simpsons and The Late Show with Stephen Colbert in VR. You can also watch live events in VR with NextVR. It has deals with NBC, CBS, FOX, and HBO that allow you to watch their content in VR. You can watch live sports games in VR, too.
See also, Top Virtual Reality Games to play in 2022/2022
Bottom line
When it comes to NextVR, the sky is the limit. This company has already changed the face of live VR content and is only getting started. With improvements in quality and partnerships, this virtual reality platform could revolutionize the way we consume and experience content.
If you have a VR headset, then you should check out NextVR. If you don't have a headset yet, then you can still watch VR content. Many video streaming platforms, including Hulu, allow you to watch VR content in 2D. Finally, don't forget that you can also stream VR content to your smartphone. So, don't let the lack of a headset hold you back.