Matokeo Yanga vs Azam leo 6 Sept 2022
Matokeo Yanga vs Azam leo 6 Sept 2022, Matokeo Yanga vs Azam leo 6 September 2022 – Young Africans vs Azam Live Updates, Matokeo Yanga vs Azam leo, Matokeo ya Yanga leo, Matokeo Yanga vs Azam 6.9.2022,Matokeo Yanga vs Azam, Azam vs Yanga Results, NBC Premier League Results.Matokeo Yanga vs Azam leo 6 Sept 2022 results today
Matokeo Yanga vs Azam leo 6 Sept 2022 updates
1′ Yanga Sports Club 0 – 0 Azam Football Club (NBC Premier League 2022/2023 )
2′ Yanga Sports Club 0 – 0 Azam Football Club (NBC Premier League 2022/2023 )
3′ Yanga Sports Club 0 – 0 Azam Football Club (NBC Premier League 2022/2023 )
5′ Yanga Sports Club 0 – 0 Azam Football Club (NBC Premier League 2022/2023 )
7′ Yanga Sports Club 0 – 0 Azam Football Club (NBC Premier League 2022/2023 )
10′ Yanga Sports Club 0 – 0 Azam Football Club (NBC Premier League 2022/2023 )
Matokeo Yanga vs Azam leo 6 Sept 2022
12′ Yanga Sports Club 0 – 0 Azam Football Club (NBC Premier League 2022/2023 )
15′ Yanga Sports Club 0 – 0 Azam Football Club (NBC Premier League 2022/2023 )
17′ Yanga Sports Club 0 – 0 Azam Football Club (NBC Premier League 2022/2023 )
20′ Yanga Sports Club 0 – 0 Azam Football Club (NBC Premier League 2022/2023 )
25′ Yanga Sports Club 0 – 1 Azam Football Club (25′ Amoah, NBC Premier League 2022/2023 )
27′ Yanga Sports Club 0 – 1 Azam Football Club (25′ Amoah, NBC Premier League 2022/2023 )
30′ Yanga Sports Club 0 – 1 Azam Football Club (25′ Amoah, NBC Premier League 2022/2023 )
35′ Yanga Sports Club 0 – 1 Azam Football Club (25′ Amoah, NBC Premier League 2022/2023 )
40′ Yanga Sports Club 0 – 1 Azam Football Club (25′ Amoah, NBC Premier League 2022/2023 )
45′ Yanga Sports Club 0 – 1 Azam Football Club (25′ Amoah, NBC Premier League 2022/2023 )
HALF TIME Matokeo Yanga vs Azam leo 6 Sept 2022
Yanga Sports Club 0 – 1 Azam Football Club (25′ Amoah, NBC Premier League 2022/2023 )
SECOND HALF Matokeo Yanga vs Azam leo 6 Sept 2022
47′ Yanga Sports Club 0 – 1 Azam Football Club (25′ Amoah, NBC Premier League 2022/2023 )
50′ Yanga Sports Club 0 – 1 Azam Football Club (25′ Amoah, NBC Premier League 2022/2023 )
55′ Yanga Sports Club 0 – 1 Azam Football Club (25′ Amoah, NBC Premier League 2022/2023 )
57′ Yanga Sports Club 1 – 1 Azam Football Club (25′ Amoah, NBC Premier League 2022/2023 )
60′ Yanga Sports Club 1 – 1 Azam Football Club (25′ Amoah, NBC Premier League 2022/2023 )
65′ Yanga Sports Club 1 – 2 Azam Football Club (25′ Amoah, NBC Premier League 2022/2023 )
70′ Yanga Sports Club 1 – 2 Azam Football Club (25′ Amoah, NBC Premier League 2022/2023 )
75′ Yanga Sports Club 2 – 2 Azam Football Club (25′ Amoah, Feisal Salum 2, NBC Premier League 2022/2023)
FULL TIME
Yanga Sports Club 2 – 2 Azam Football Club (25′ Amoah, Feisal Salum 2, NBC Premier League 2022/2023 )
Matokeo Yanga vs Azam leo 6 Sept 2022 final time results.
About Azam Fc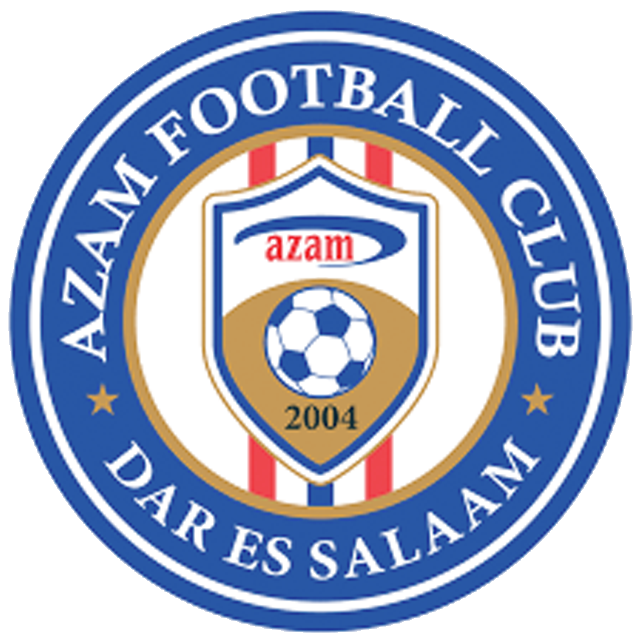 Azam Football Team is a professional football club that plays in the Tanzanian Premier League. The club's headquarters are at Chamazi, which is located in Temeke, which is located in Dar es Salaam, Tanzania. The club was originally known as Mzizima Football Club and was established in 2004.
In 2005, it changed its name to Azam Sports Club, and in 2006, it became known as Azam Football Club. In 2010, the club relocated to its current stadium, which is known as Azam Complex Chamazi. The club has been given the nicknames "Wana Lambalamba, Chamazi Millionaires, or the Bakers." Matokeo Yanga vs Azam leo 6 Sept 2022
Azam FC has been victorious in ten competitions, including the Premier League, a record five times in the Mapinduzi Cup, two times in the Kagame Cup, once in the Azam Sports Federation Cup, and once in the Community Shield.
Azam FC won the league without losing a single game during the 2013/14 season, making them only the second team in league history to accomplish this feat. The first club to accomplish this feat was Simba SC in the 2009/10 season.
Visit our sport page for more sports updates.
Recommended For You:
Cheap phones with best camera that you can buy