Nafasi Za Kazi MSD 2022 Tanzania
On behalf of Medical Stores Department (MSD), Public Service Recruitment Secretariat (PSRS) invites dynamic and suitable qualified Tanzanians to fill eight (8) vacant posts | Nafasi Za Kazi MSD 2022, mentioned below;
Medical Stores Department (MSD)
Medical Stores Department (MSD) could be a pioneering autonomous Department beneath the Ministry of Health, established by Act of Parliament No.13 of 1993 with associate objective of developing associated maintaining an economical and value effective system of procurance, storage and distribution of health commodities needed to be used by the general public and licensed religion based mostly health facilities.
MSD is at a really exciting stage of reforming its operations, systems and processes with the aim of turning into a extremely effective provide chain organization that's agile and versatile to fulfill health commodities demands within the market. MSD arranges to implement these structural changes so as to achieve the objectives of the medium terms strategic plan.
Also Read about 7 tips to create a perfect CV
Announced Job Vacancy | Nafasi Za Kazi MSD 2022
DIRECTOR OF PROCUREMENT                                                                  [Details and Application]
DIRECTOR OF FINANCE                                                                                [Details and Application]
DIRECTOR OF LOGISTICS AND OPERATIONS                                       [Details and Application]
Director Of Administration and Human Resource Management            [Details and Application]
CHIEF INTERNAL AUDITOR                                                                        [Details and Application]
HEAD OF LEGAL SERVICES                                                                         [Details and Application]
DIRECTOR OF ICT AND STATISTICS                                                         [Details and Application]
PLANNING, MONITORING AND EVALUATION MANAGER               [Details and Application]
See also Nafasi za Kazi 10 at IAA – Institute of Accountancy Arusha 2022
Nafasi Za Kazi MSD 2022 pdf download
Released by:
SECRETARY
PUBLIC SERVICE RECRUITMENT SECRETARIAT
For more jobs in Tanzania Click JOBS IN TANZANIA
Nafasi Za Kazi MSD 2022 pdf download
Additional Knowledge Tip
How to Land a Job Without Losing Your Cool
Rules of Interviewing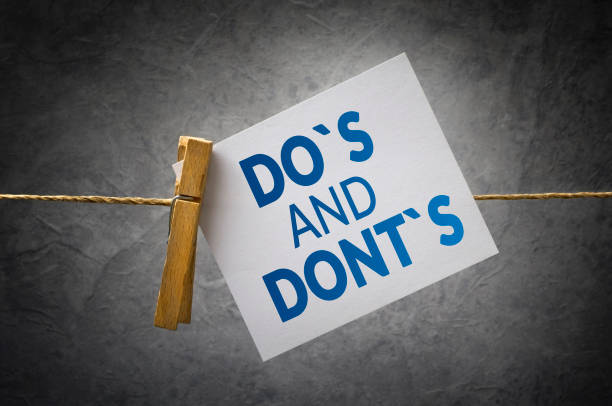 A job interview is an intimidating experience for anyone. Even if you've been practicing your answers to common interview questions for weeks and have your answers down pat, the stress of being grilled by a potential future boss can make even the most confident candidate feel like a deer in headlights.
Even with your confidence on edge, you must conduct yourself with grace. Interviewers often look not only for logical thinking but also social intelligence, adaptability and personal chemistry when hiring new employees. You don't want to blow your chances at landing that dream job because of awkward silence or an unthoughtful response.
Keep reading to learn about some commonly unspoken rules of interviewing. Knowing how to navigate these often-unspoken social dynamics will put you ahead of the competition and boost your chances of getting the job offer that you want so much.
Adhere to these rules in any job interview
Don't Be Afraid to Shout Out Your Strengths: If you're asked about your strengths, be sure to highlight your most relevant strengths. Employers want to hire people who are a good fit for their team. Even though you may be qualified for the job, if you're not a good fit for the company or the team, you won't be hired.
Don't be afraid to shout out your strengths that may not be listed on your resume. For example, if you're interviewing to be a marketing manager, but you have experience working in human resources, don't be afraid to share that information. It might just be what the interviewer is looking for.
Be Prepared to Answer Common Questions: If you've done your homework on the company, you may have a good idea of what the interviewer is going to ask you before they even start asking questions. It's okay to jump in and answer a question that wasn't posed to you first.
If you are prepared for a specific question, even if your interviewer hasn't asked it yet, go ahead and answer the question. You don't want to be caught off guard by an unexpected question.
If you know an interviewer is likely to ask about your greatest weakness, for example, you want to be prepared for the question so you don't stumble awkwardly over your words when the question is asked.
Be Aware of Cultural Differences: While many interview questions are universal, some may come across as culturally insensitive. Interviewers may ask you questions about your family or marriage, for example, that could be seen as culturally insensitive.
If you find yourself being asked a question that makes you feel uncomfortable, you have a few options. You can politely tell the interviewer that you prefer not to answer the question. You can also redirect the question back to the interviewer, asking them why they asked that specific question.
If you feel that the interviewer is being genuinely insensitive and you feel uncomfortable, you have every right to walk out of the interview.
Don't Be Afraid to Ask Questions: ou should always have questions prepared. Interviewers love to see that you've done your homework and are genuinely interested in the company. Not only will asking questions demonstrate that you're interested in the job, but it will also allow you to steer the interview in a direction that will help you shine. You should have questions prepared for both the interviewer and the company.
For the interviewer, you can ask questions about their background, how long they've been with the company and what their role is in the organization. For the company, you can ask about the mission statement, goals and challenges the company faces.
If you don't have a good idea of what questions you should ask, check out our list of common interview questions to get started.
If you've done your homework and have done some research into the company and the position, you'll be able to make a better impression.
Knowing what the interviewer has done and how long they've been in the industry, as well as what the company has done and aims to do, will put you in a good place to make a great impression.
Even though you may be upset that you didn't get the job, you can't let that get in the way of making a good impression.
If you're ever wondering if what you're doing is correct, just remember that it's better to be overly polite than overly cocky.
You'll impress more people and be remembered as the candidate that knew how to be professional and poised, even when they didn't get the job that they wanted.
Tags: Director of finance job at MSD, DIRECTOR OF PROCUREM job at MSDENT, DIRECTOR OF PROCUREMENT