New Apple Watch Ultra;- One of Apple's finest smartwatches to date is the new Ultra Watch. It is amazing in terms of endurance, technology, and design.
Features
With a battery life of 36 hours under regular use and 60 hours under low power after a single charge, dual-frequency GPS, water resistance, a titanium case, and IP6X dust resistance, this smartwatch has amazing features in every feature. It was introduced on September 23, 2022, with a starting price of up to $799.
The Retina displays in a very unique style, peaking at roughly 2000 nits. It also has the option to switch to night mode in low-light conditions. Many of its features, such as setting a compass waypoint or managing a workout, are handled via the Action button.
It has a wide range of features, including dual speakers for when audio is required and can also be used for Siri, a GPS antenna that provides clear and accurate location information, an action button for controlling a workout, starting backtrack, starting a drive, and marking a compass waypoint, and a siren you can use if you need assistance.
Specifications For Apple Watch Ultra
The Apple Ultra watch has more advanced specifications than the Apple Watch Series 8 and Apple Watch SE, which have different specifications. For instance, the Series 8 and SE have 50mm water resistance while the Apple Ultra watch has 100mm, and the brightness of the Series 8 and SE is up to 1000 nits while the Apple Ultra watch has 2000 nits. Additionally, the Series 8 and SE have 41mm or 45mm case sizes while the Apple Ultra watch has a 49mm case size.
The best smartwatch available is the Apple Ultra Watch.
Specifications
BATTERY: 542 mAh
OLED DISPLAY: 1.9 Inches
CHIP: Apple S8
STORAGE: 32 GB
Processor: Dual-Core
Watch OS: Operating system.
WEIGHT: 61.3g
COLORS: Green, Blue, Red, and Midnight Star.
BLUETOOTH: 5.3
Most answered Review Qns about Apple Watch Ultra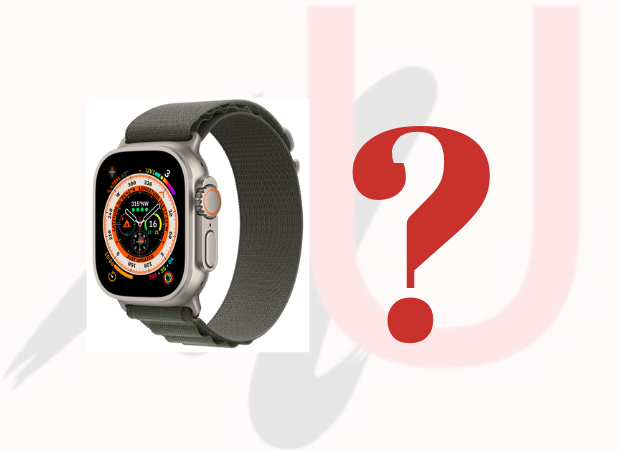 The Apple Watch Ultra: Is it worth it?
In summary. The greatest Apple Watch available is this one if you can afford the additional price. It has a fantastic appearance, is sturdy, and the added battery life and "extreme" functions are worthwhile.
The cost of the Ultra watch
You may desire the $799 (£849, AU$1,299) Apple Watch Ultra even if you are not an endurance athlete for a variety of reasons. Its battery is larger, its titanium case is more robust, and its screen is twice as bright as the Apple Watch Series 8.
Must an Apple Watch Ultra have cellular connectivity?
Your Apple Watch Ultra can set up Wi-Fi networks on its own and join networks that you've already created or joined using the associated iPhone. Regarding Bluetooth, Wi-Fi, and cellular on your Apple Watch, visit the Apple Support article for more details.
Can the Apple Watch Ultra text?
Using the Messages app, you may create and send messages on your Apple Watch Ultra that include not just text but also photographs, emojis, stickers, and audio snippets. Additionally, you may use Apple Pay to send money and share your location with others in messages.
How big is the Apple Ultra Watch?
Comparing the Ultra against other Apple Watch models
It is undoubtedly larger than the Series 8 and Watches SE 2, but calling it "bigger" is neither illuminating nor true. Because the Apple Watch Ultra is chunkier, it appears bigger than it feels on your wrist.
The Apple Watch Ultra: Is it unnecessary?
An Apple Watch Ultra is superfluous and overkills for most people. But that is pessimistic thinking. Consider if you want to spend this much on an Apple Watch and whether you like the way it looks, even if you aren't a huge fan of hiking or extreme sports.
The Apple Watch Ultra is water resistant.
Make a statement with your timepiece.
Water resistance for Apple Watch is 50 meters. Perfect for water balloon fights, swimming, and surfing.