NWU North West University Courses Provided:  Welcome to the world of possibilities at North West University (NWU)! Choosing a university is one of the most important decisions you will make in your life, and NWU wants to be your partner on this journey.
With three campuses spread across two provinces, NWU offers an extensive range of courses that cater to various interests and career aspirations.
In this blog post, we'll explore the different faculties at NWU and highlight some of their popular courses. So buckle up and get ready for an exciting ride!
NWU North West University Courses Provided
Faculty of Humanities:
The Faculty of Humanities at North West University offers a range of courses for students interested in pursuing careers in various fields. From languages and literature to philosophy and history, the faculty provides opportunities for students to explore diverse subjects.
Students can specialize in African Languages, Afrikaans, English Studies, French, or Setswana. The faculty also offers programs in Visual Arts and Music as well as studies in Social Sciences such as Anthropology, Psychology and Sociology.
The department of History & International Studies gives students the chance to study global affairs from different perspectives with courses ranging from modern European history to contemporary issues like globalization and human rights. Philosophy enthusiasts can pursue their passion with courses exploring ethics, politics, logic among others.
The Faculty of Humanities at NWU aims to provide its graduates with knowledge that will make them confident professionals who can make valuable contributions across various sectors.
Faculty of Economic and Management Sciences:
The Faculty of Economic and Management Sciences at North West University offers a wide range of undergraduate and postgraduate courses in various disciplines, including Accounting, Business Management, Economics and Tourism. The faculty aims to equip students with the necessary knowledge and skills needed to excel in their chosen career paths.
One unique aspect of this faculty is its emphasis on practical learning experiences through internships, case studies, simulations and guest lectures from industry experts. This helps students gain real-world insights into the functioning of businesses and organizations.
Another notable feature is the availability of study options that cater to different needs. For instance, there are part-time programs for working professionals who wish to upskill or change careers. There are also distance education courses for those who cannot attend classes physically.
The faculty places a strong focus on research as well. Faculty members engage in cutting-edge research across various fields such as finance, marketing, entrepreneurship etc., which provides students with access to current trends and developments in these areas.
In summary, the Faculty of Economic and Management Sciences at NWU stands out due to its commitment towards providing quality education coupled with practical learning opportunities that prepare graduates for success in diverse industries.
Faculty of Education:
The Faculty of Education at North West University offers a range of undergraduate and postgraduate programmes for aspiring teachers, educational psychologists, and researchers. One of the key focuses of this faculty is on developing professionals who can make a meaningful difference in the lives of learners.
Some popular courses offered by the faculty include Bachelor's degrees in Foundation Phase Teaching, Intermediate Phase Teaching, Senior Phase and FET Teaching as well as Postgraduate diplomas in Educational Management and Policy Studies. The faculty also offers Master's degrees in various fields including Language Education, Mathematics Education and Curriculum Studies.
Students studying education not only gain theoretical knowledge but are given ample opportunities to put their learning into practice with practical work placements throughout their studies. This provides students with invaluable experience working within schools which prepares them for future employment.
The Faculty has strong partnerships with schools across South Africa ensuring that its graduates can excel professionally once they complete their studies. Anyone looking to pursue a career as an educator should consider enrolling at NWU's Faculty of Education – where quality teaching meets real-world application!
Faculty of Health Sciences:
The Faculty of Health Sciences at North West University is dedicated to producing graduates who are equipped with the skills and knowledge needed to make a meaningful difference in the healthcare industry. The faculty offers a range of undergraduate and postgraduate programs that cover various fields such as Nursing, Occupational Therapy, Psychology, Dietetics, and Speech-Language Pathology.
Students pursuing these courses have access to state-of-the-art facilities such as modern classrooms, well-equipped laboratories, simulation centers for clinical training sessions, and research facilities. They also receive hands-on experience through practical placements in hospitals and clinics where they can apply their knowledge in real-world scenarios.
One unique feature of the Faculty of Health Sciences is its interdisciplinary approach to learning. Students from different health-related disciplines work together on projects that help them gain a broader understanding of the healthcare system. This approach prepares students for teamwork which is an essential aspect of working in any healthcare setting.
Moreover, the faculty has established partnerships with leading local hospitals and clinics to provide opportunities for students to engage with professionals already working in their desired field. These partnerships offer mentorship programs where students can learn directly from experienced practitioners while gaining valuable work experience.
Studying at NWU's Faculty of Health Sciences provides students with an excellent foundation for exploring careers within this sector while making a positive impact on society by contributing towards better health outcomes for individuals and communities alike.
NWU Student Services and Facilities
The North West University (NWU) is committed to providing students with a supportive and enriching learning environment. To achieve this goal, the university offers various student services and facilities that cater to their diverse needs.
One of the most important services offered by NWU is its academic support programs. These programs help students who are struggling with coursework or exams through tutoring sessions, study groups, and personalized coaching from experienced mentors.
Additionally, NWU provides a range of health and wellness services for its students. The campus has licensed healthcare professionals who offer medical consultations, counseling sessions, and mental health support to ensure that students maintain optimum physical and emotional well-being throughout their academic journey.
The university also ensures that it caters to the recreational needs of its learners by providing state-of-the-art sports facilities such as swimming pools, gyms, tennis courts among others. Besides keeping fit physically at these venues one can also have fun socializing while participating in some leisurely activities such as pool games or darts.
Lastly but not least perhaps one of the most crucial things provided by NWU's student services is accommodation – ensuring all off-campus residents have access to comfortable living spaces near campus; ranging from single rooms within residence halls where they get an opportunity to network with fellow scholars enhancing teamwork skills while having fun too!
Overall ,the wide array of student services offered at NWU greatly enhances both personal growth for individuals while improving academic performance across the board.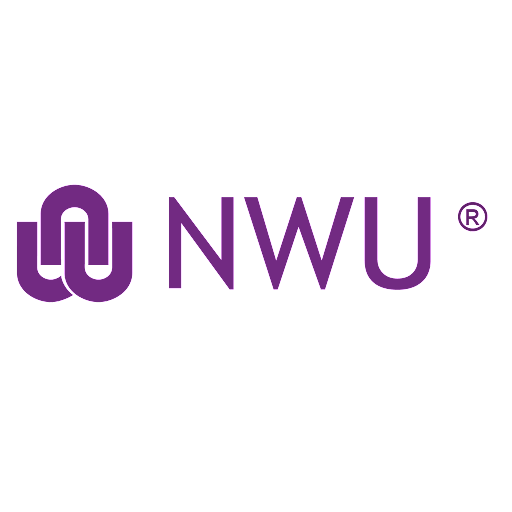 NWU North West University Online Applications
Conclusion
To sum up, North West University offers a wide range of courses in various faculties including Humanities, Economic and Management Sciences, Education, and Health Sciences. Each faculty provides excellent academic resources for students to learn and grow in their respective fields.
Moreover, NWU Student Services offer various facilities that foster an environment for students to excel academically as well as personally. These services are designed to support the student community throughout their academic journey.
If you're looking for a top-notch university that offers quality education coupled with excellent facilities and resources then look no further than North West University. With its diverse course offerings across multiple faculties, NWU presents endless opportunities for growth and success!
Related Online Admission Application: