Roku No Sound:- Check your HDMI connection, tweak your Roku's audio settings, and confirm that the audio format of the media is compatible with your Roku device if your Roku has no sound output. Reset your Roku device if there is still no sound.
You may use this article as a step-by-step manual to diagnose and fix any audio problems with your Roku device, but it will also enlighten you as to what could have precipitated them in the first place.
How To Fix Roku No Sound Issue
Use these methods to resolve the no sound on Roku.
Check the Audio Settings on Your Roku
If examining the HDMI inputs and connections does not resolve your audio issue, the issue may be caused by a Roku device that has been improperly set up.
If you choose the incorrect output channel, your Roku can be silent. Fortunately, fixing this is extremely easy.
Try this if your Roku device is connected to an optical (TOSLink) cable-based A/V receiver or soundbar:
Press the home button on the Roku remote.
Scroll up or down to find the Settings menu and click it.
Under it, choose the Audio option.
Choose Dolby D for the HDMI and S/PDIF settings (Dolby Digital).
Try this if your Roku device is connected to a TV, soundbar, or A/V receiver using an HDMI cable:
Press the home button on the Roku remote.
Scroll up or down to find the Settings menu and click it.
Under it, choose the Audio option.
Select Stereo as the audio mode.
Set PCM-Stereo as the HDMI option.
Inspect the media's audio format before attempting to play it on Roku.
If your Roku plays audio selectively, that is, if you can hear certain types of audio but not others, there may be a compatibility problem.
The equipment connected to the Roku device may not support the audio format you are attempting to play, or it may have been set up improperly.
Depending on whether you utilize a TOSLink or HDMI connection, you will need to access the audio settings on your Roku and apply the aforementioned fixes.
Examine the HDMI connection on your Roku.
An issue with the HDMI connection that connects your Roku device to your TV is the most frequent reason for audio problems with the device.
Nevertheless, this issue is easily fixable. You may either try switching the socket that the Roku device is hooked into, or you can try replacing the cable that connects the device.
Replace the HDMI inputs.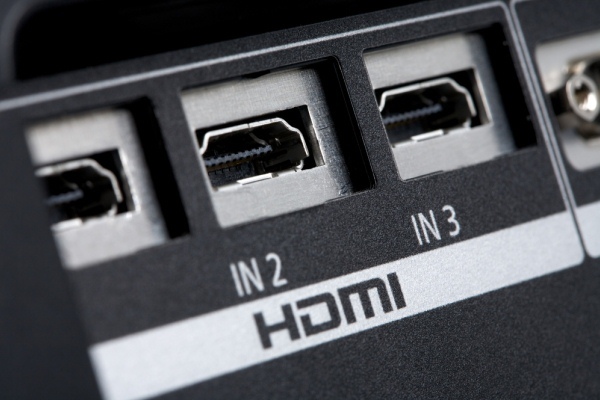 HDMI connections are digital two-way connectors that can send and receive both audio and video.
Similar to any other digital link, an HDMI channel may get congested when there is a lot of activity going on.
If this is the root of your Roku audio issues, you may resolve the issue by unplugging the Roku from its current HDMI input and connecting it to another port.
The audio problem is resolved when the HDMI cable is plugged into a separate port, which reduces the amount of traffic it must handle.
However, if this problem recurs often, it can be a sign of a problem with the TV itself.
Replace your HDMI cable
A physical issue, such as a wiring issue, may sometimes be the source of the audio problem.
Make sure your HDMI cables are attached tightly to the device ports and are in good condition at all times.
In addition to your audio issues, a broken HDMI cable might also cause issues with the visual, such as shaky or inconsistent images.
Your problems will be resolved in this situation by replacing your old HDMI cables with new ones.
HDMI cables are extremely accessible and reasonably priced. However, one thing to remember when purchasing a cable is to make sure you obtain the appropriate length. Overly lengthy cables are more vulnerable to damage.
Troubleshoot The Audio Receiver Your Roku Is Connected To
The 
audio 
receiver 
to 
which 
your 
Roku 
is 
connected 
may 
sometimes 
be 
the 
source 
of 
issues 
rather 
than 
your 
Roku 
itself.
To 
solve 
this 
problem, 
try 
some 
of 
the 
following 
steps:
Make 

sure 

that 

each 

component 

has 

power.

Ensure 

that 

the 

appropriate 

input 

is 

chosen 

on 

your 

TV, 

soundbar, 

or 

A/V 

receiver.

Verify 

to 

see 

if 

you 

unintentionally 

silenced 

your 

audio 

device.

To 

determine 

whether 

it 

affects 

the 

audio 

playing, 

try 

increasing 

the 

volume 

to 

higher 

and 

lower 

settings.
If 
you 
like 
listening 
to 
music 
on 
your 
Roku 
device, 
you 
may 
search 
for 
the 
finest 
stereo 
receivers.
For 
a 
better 
audio 
experience, 
you 
may 
even 
stream 
different 
songs 
from 
other 
Echo 
devices.
Reset your Roku device.
Your 
final 
resort 
is 
to 
conduct 
a 
factory 
reset 
on 
your 
Roku 
device 
if 
none 
of 
the 
options 
worked 
to 
repair 
your 
problem.
To 
restore 
your 
Roku 
device 
to 
factory 
settings, 
go 
to 
the 
device 
settings 
and 
follow 
these 
instructions:
Press 

the 

home 

button 

on 

your 

Roku 

control.

Scroll 

up 

or 

down 

to 

find 

and 

choose 

the 

Settings 

menu.

Locate 

the 

System 

menu 

and 

click 

on 

Advanced 

System 

Settings 

there.

Choose 

Factory to

reset 

everything 

from 

the 

Factory 

Reset 

menu. 

To 

finish 

the 

reset, 

adhere 

to 

the 

on-screen 

directions.
On 
the 
bottom 
or 
back 
of 
your 
Roku 
device, 
there 
is 
a 
hardware 
reset 
button 
that 
you 
may 
use 
to 
restart 
your 
gadget.
It 
could 
take 
the 
shape 
of 
a 
tactile 
button 
that 
you 
push 
with 
your 
finger 
or 
a 
pinhole 
button 
that 
requires 
a 
paperclip
Press 

and 

hold 

the 

reset 

button 

for 

around 

10 

seconds 

to 

reset 

your 

smartphone. 

An 

indicator 

light 

will 

often 

glow 

quickly 

on 

most 

Roku 

devices 

to 

show 

that 

a 

factory 

reset 

was 

accomplished.
Seek Support From Roku Support for more help.
How to set Your Audio Play in Surround
In most cases, your Roku can recognize the audio capabilities of the device it is hooked into, such as your TV, soundbar, or A/V receiver.
But sometimes you'll need to choose the audio channel by yourself. Try the following solution if you are viewing a video that is marked as Dolby 5.1 or Dolby atmos but can only hear stereo sound:
Press the home button on your Roku control.
Scroll up or down to find and choose the Settings menu.
Under it, choose the Audio option.
By default, your HDMI (or HDMI plus S/PDIF for TOSLink connections) will be set to Auto Detect. Change it to the setting that works with your TV, soundbar, or A/V receiver.
You must manually choose the different audio settings for certain channels, such as Netflix.
How to Fix Roku Audio Distortion
Users of Roku have already mentioned the problem of distorted audio. Although it often appears on the Roku Ultra, it may also happen on other devices. To fix the problem:
Play the video you want to view.
On the Roku remote, press the asterisk (*) button.
Locate Volume mode by scrolling.
By scrolling to the right, you can turn this option OFF.
How to Sync Your Audio and Video
When viewing material on their Roku device, some customers have complained that the audio and visuals sometimes desynchronize.
You must alter the video refresh parameters to address this problem. To accomplish this:
Press the home button on your Roku control.
Scroll up or down to find and choose the Settings menu.
Locate the System menu and click on Advanced System Settings there.
Select the Advanced Display Settings menu item.
Locate the Auto-adjust display refresh rate setting and change it to Disabled.
While this approach will resolve your audio synchronization problems, it may cause unintended problems with a video playing, such as choppy graphics.
Simply change the Auto-adjust display refresh rate setting back to Enabled if this occurs for you.
FAQs About Roku
I don't know how to access the Roku hidden menu.
To access the Home screen, press the Home button five times. Then, press the Fast Forward button. Next, hit Play. After that, press Play. Then Rewind. Finally, press Play.
How can I make my Roku unmute?
Toggle the mute button on your Roku remote control to unmute the system.
You must examine your HDMI cabling or audio settings if your device lacks any kind of volume control.
How long is the lifetime of a Roku?
An average Roku device may be expected to last between three and five years.
How do I unlock my Roku without password?
While it is not feasible to jailbreak a Roku device directly, you may play external material on it through screen mirroring or casting from your smartphone or computer, using a USB cord to play over a local network, or by utilizing the Play on Roku option in the Roku Mobile app.
Have More Questions About Roku Gadgets?
Final Thoughts
How to Remedy Your Roku No Sound Audio issues with Roku devices are extremely prevalent, but they are luckily quite simple to fix.
You may try some easy repairs like unplugging your Roku from power before connecting it back in, in addition to the fixes stated in the post above.
Be careful to power the gadget using the provided wall adaptor as well.
To confirm that the issue is with the Roku device and not the audio receiver device, try your TV, soundbar, and A/V receiver with different audio inputs.
The suggestions in the essay are certain to be effective. If they are unable to help you, it could be a sign that your Roku device has an internal problem, in which case you will need to get in touch with Roku's customer service.
One thing to keep in mind is that a factory reset will remove your Roku device from your Roku account and wipe all of your preferred data.
Resetting your Roku device should only be done as a last option since the modification is permanent.