17 JULY 2022
NEW JOB ADVERTISEMENT 
Introduction 
Sohria International Limited is a Tanzanian Human capital Management consulting Company focusing on all business and Non-Profit Organization in Tanzania. Our Services are equipped in enhancing our valued clients to achieve their business goals.
Our competent and reputable multi-disciplinary team and organization culture are our key in the
delivering our well designed and international based services in the assurance of attaining clients
business goals.
On behalf of our esteemed Insurance Industry Client, we are looking for a competent and experienced
Sales Officers.
JOB TITLE: SALES OFFICER (20 Openings) see pdf format
JOB NUMBER: SIL06/22
JOB LOCATION: Dar es Salaam, Mwanza & Dodoma
JOB RESPONSIBILITIES:
Maintaining an accurate record of all sales, scheduled customer appointments, and customer complaints.
Developing and sustaining long-lasting relationships with customers.
Calling potential customers to explain company products and encourage purchases.
Answering customers' questions and escalating complex issues to the relevant departments as needed.
Developing in-depth knowledge of company products.
Collaborating with the marketing department to ensure that the company is reaching its target audience.
Informing product developers of possible product improvements and changes to ensure that company products meet current market needs.
Preparing cost-benefit analysis for prospective and existing customers to determine the most suitable purchase options.
Analyzing competitors' products to determine product features, benefits, shortfalls, and market success
Perform other tasks as assigned by his/her supervisors
Your profile:
You are steadfast to maintaining a high level of expertise in determining the best strategies to increase customer purchases.
To qualify for this role, you would also have the following qualifications:
Bachelor's degree in business administration, business management, marketing, or related
field is preferred.
Proven sales experience for at least 04 years in analogous Industry.
Sound knowledge of sales strategies and industry regulations.
Proven track record of achieving sales targets.
Strong analytical and problem-solving skills.
Excellent negotiation and consultative sales skills.
Effective communication skills.
Exceptional customer service skills.
The company offer: Click to see the Offer
Working for our Client means a challenging working environment where individual contributions
mean a lot. Within Client's open company culture, they facilitate comprehensive training possibilities
and career advancement opportunities.
Competitive remuneration will be offered to the successfully candidate.
Sohria International Limited and our Client we are equal opportunity employer. Only shortlisted applicants will be contacted.
To apply, please send your CV to recruitment@sohria.co.tz and put the title of the position and job number in the subject line before 22 July 2022 06:00pm.
Or visit the office
Headquarters
Ilala District, Dar es Salaam, Dar es Salam 223, TZ
Address: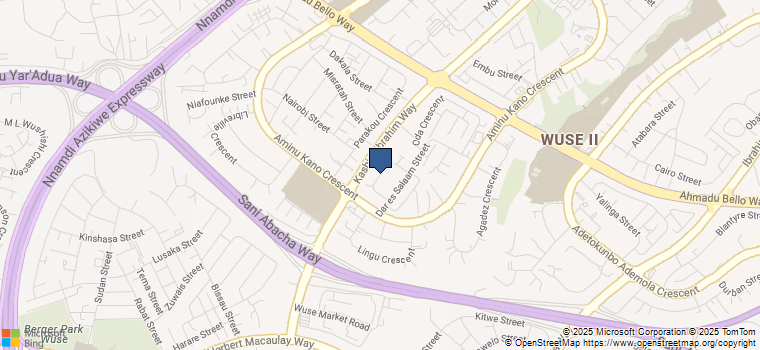 Sohria International Limited is a Tanzanian human capital management consulting Company . Our Services are equipped in enhancing our valued clients to achieve their business goals.
Related Posts:
Updated Pdf Names Majina Ya Waliochaguliwa Sensa 2022 Tanzania
Mechanic Needed At Tembo Nickel – Easy To Apply – 1 Year Contract Job
Jobs In Canada – Complete 6 Tips On How To Apply For Jobs In Canada – You Can Be Lucky