Kikosi cha Yanga vs US Monastir, Monastir vs Yanga SC lineups outlined for the CAF Confederation Cup Group D match.
Match Info
US Monastir will confront Young Africans Sports Club on February 12, 2023, at 16:00 UTC.
The match will be held at Stade Olympique Hammadi Agrebi since Monastir's home ground could not meet CAF requirements.
Kikosi cha Yanga kilicho safari: Yanga Squad
The following is a list of Young African players who traveled to Tunisia to play with US Monastir play in the opening match of the CAF Confederation Cup group stage:
Djigui Diarra, Metacha Mnata, Erick Johora, Ibrahim Bacca, Bakari Mwamnyeto, Dickson Job, Kibwana Shomari, Farid Mussa, Mudathir Yahya, Zawadi The Mauya, Yanick Bangala, and Jesus Moloko comprise the Yanga squad in Tunisia.
Clement Mzize, Joyce Lomalisa, Tuisila Kisinda, Salum Abubakar, David Bryson, Dickson Ambundo, Mamadou Doumbia, Khalid Aucho, Djuma Shabani, Fiston Mayele, Kennedy Musonda, and Stephanie Aziz Ki are among the others.
Kikosi cha Yanga Vs US Monastir lineup
Goalkeepers
Defenders
Mwamnyeto
Job
Shaban Djuma
Abdallah
Lomalisa
Kibwana
Doumbia
Bryson
Midfielders
Mussa Farid
Mauya
Aucho
Bangala
Yahya
Ambundo
Kisinda
Moloko
Abubakar
Forwards
Aziz Ki
Musonda
Mzize
Mayele
Team News
Words from the Team Skipper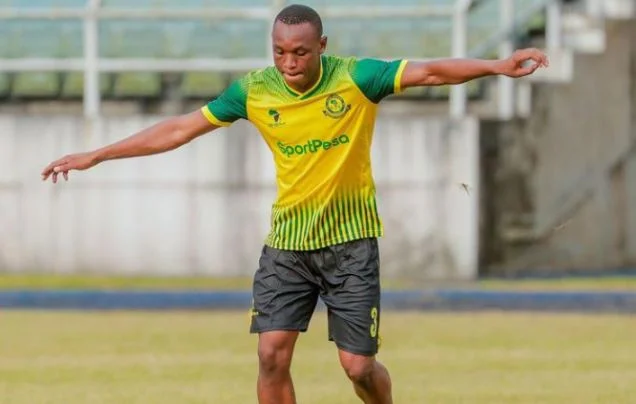 YOUNG AFRICANS' Skipper Bakari Mwamnyeto stated that winning or picking up an away point against US Monastir is their goal because it will give their group stage mission a flying start.
The two teams will square off in their CAF Confederation Cup Group D opener tomorrow at Stade Olympique Stadium in Tunis, Tunisia, in what promises to be an explosive match.
It is the first time they have ever exchanged tackles on a pitch, making for an exciting game.
"Of course, the game will be difficult because we have never met them before, and that alone determines how difficult it will be.
"For us, a win or a draw will be good to us before engaging in our home match against TP Mazembe. "The good news is that we have played on this pitch before; we are not strangers here," Mwamnyeto said.
In terms of the city's cold weather, he said they're gradually getting used to it and that arriving early in Tunis has helped them a lot to adapt to the weather.
Yanga's formal first on-field training session in Tunis was held on Thursday under the supervision of Tunisian coach Nasreddine Nabi, who will be fighting the battle on his home turf.
Assistant Coach Cedric Kaze expressed satisfaction with how his charges are grasping training sessions while insisting that they are ready for the game.
"They are laser-focused and dedicated to succeeding. First group stage matches are always crucial because they help to define your fate throughout the competition, which is why we aim to start on the front foot.
"Response from players is always encouraging because they take each training session seriously, and this is exactly what gives us the confidence to do much better on the day (tomorrow)," Kaze said.
Words from the Team Spokesman
Ali Kamwe talking about Yanga SC's aim for the game with US Monastir of Tunisia, when Yanga SC expected to depart to go there for the first round game of groups in the African Confederation Cup against US Monastir. Nabi knows how to approach the game because our goals are not to lose the game. This week's Sunday will see the playing of this game.
@azamtv_mauzo

YANGA SC KUIFUATA US MONASTIR LEO "Nabi anajua anaenda ku approach vipi ule mchezo kwani malengo yetu sisi siyo kupoteza mchezo" Ali Kamwe akizungumzia malengo yao kuelekea mchezo na US Monastir ya Tunisia ambapo Yanga SC wanatarajia kuondoka leo saa 9:25 Alasiri kuelekea huko kwaajili ya mchezo wa mkondo wa kwanza hatua ya makundi Kombe la Shirikisho Barani Afrika dhidi ya US Monastir. Mchezo huu utapigwa Jumapili ya wiki hii. #YangaPressConference #Cafcc #KombelaShirikishoAfrika #AliKamwe #YangaSC #AzamSports1HD
Matokeo US Monastir vs Yanga SC
Matokeo | results will be updated by the end of the match. Feel free to come and confirm.