Watch ESPN On AT&T U-verse Not Authorized:- Check to see if ESPN is included in your U-Verse plan, and if it is, reinstall the Watch ESPN app if it claims you are not authorized when you attempt to join in.
To learn more about repairing Watch ESPN authorisation problems, continue reading.
When you want to watch game highlights or read up on the commentary from the previous night's games, ESPN is your go-to source, and you can typically utilize the Watch ESPN app on the TV.
Do you use your AT&T U-Verse account to access ESPN online on your phone or computer whenever you have a subscription that includes the ESPN network?
Clear App Or Browser Cache
When the app encounters an issue caused by a bug, the same authorisation problem may occur.
If you check all of the above boxes, including being on the right plan with ESPN, you may need to clear the app's cache.
This is still true if you watch ESPN on your PC using a browser.
For iOS users:
Navigate to Settings.
Go to Settings > General > iPhone Storage.
Find Watch ESPN and then tap Offload App.
To clear Watch ESPN cache on Android, follow these steps:
Navigate to Settings.
Select Apps.
Find and select Watch ESPN.
Select Storage, then Clear Cache.
To clear Chrome's browser cache, follow these steps:
Select the three dots in the upper right corner of the browser.
Hover your mouse over More tools.
Click Clear browsing data from the submenu that displays.
Set the time range to All time and check the box for Cookies and other site data. You will be signed out of all accounts, not just the ESPN website, if you do this.
When you're through, select Clear data.
For Mozilla Firefox:
Click the three-line menu in the upper right corner of the browser.
Choose Options.
Navigate to Privacy > Delete All Recent History.
Select Everything as the time range.
Under Details, select Cookies, Cache, and Active Logins.
Regarding Safari:
Start Safari.
Navigate to the Safari menu.
Clear History should be selected.
Select All History and then click Clear History once again.
Check if ESPN works and can play content after clearing the cache on the app or your browser.
Login to Your Account Once Again
When the Watch ESPN app claims you're not authorized, it could mean that, in addition to not having an ESPN-enabled plan, the app was unable to properly authenticate your account.
This can happen if your internet was down for a split second when you signed up, or if the server failed to recognize the sign-in request.
Try logging in to your account again to resolve difficulties like these.
To begin, sign out of your account by completing the procedures outlined below:
In the Watch ESPN app, tap the Menu button.
Navigate to Help & Support.
Choose Sign-out.
After you sign out of the app, restart it so that it can display the sign-in page.
Log in with the right account credentials and try beginning a stream to see if the authorisation problem remains.
Make Sure You're Using the Right Account
Make sure you've logged into an account with the subscription activated if you use Watch ESPN with multiple accounts.
Use the account you have the subscription on since ESPN only grants subscriptions per account.
Sign up for the services on a different account if you want to utilize it, and keep paying for the service there.
Log in using the AT&T account you use to pay your bills if you subscribe to ESPN through AT&T.
In the event that your plan includes the ESPN network, ESPN will be activated on this account.
Review Your TV Package
A subscription to the app or to any TV provider that includes this is required in order to use the Watch ESPN app to watch ESPN.
Check to see if the TV plan you are currently subscribed to with AT&T U-Verse includes Watch ESPN.
If not, research the package that does and update to it.
It's quite simple to update; all you have to do is ask AT&T support to do so.
If you don't want the other channels in the package and think the package you're currently on is sufficient, you can also just subscribe to ESPN.
Install WatchESPN again
The only other option is to reinstall the app if clearing the cache doesn't work.
You get a fresh start by wiping the app from the device, but you also get to use the most recent version of the app.
By pressing and holding the app icon, first remove the app from your device.
Choose Uninstall/Remove the app from the menu on Android, and on iOS, press the tiny red X in the corner of the app icon.
Install the Watch ESPN app by looking for it in the app store on your smartphone once more.
Once the installation is finished, open the app and log in once more to see if ESPN is enabled.
Call the Help Desk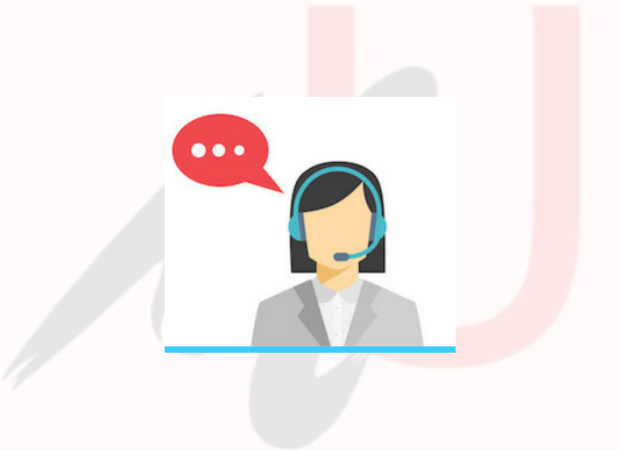 After attempting all of the suggestions I've made, if the app still won't let you watch content, contact AT&T to resolve the issue.
You should ask them for a fix rather than going to ESPN since you are receiving ESPN through them.
Since you paid for the service directly, I advise getting in touch with ESPN if you've only subscribed to them.
Final Remarks about ESPN On AT&T U-verse
Examine all of their plans before signing up for any TV provider.
Why don't you simply merge your TV and that service into one if they offer streaming options that you already use?
Long-term financial savings are possible, and a single bill for all services will be provided.
No matter who is offering the service, just make sure to read the small print of any TV channel package you purchase.
You'll enjoy your television watching if you keep this in mind.
On what U-verse channel does AT&T offer UFC?
You'll need to use AT&T U-PPV Verse's channel to navigate UFC events since they are often pay-per-view affairs.
Visit Ch. Order the PPV UFC event you want to see from the schedule by dialing 101 or 1101.
When using AT&T U-verse, is ESPN Plus free?
Your AT&T TV subscription will not provide access to ESPN+, which is a distinct streaming program that must be signed up for separately.
What AT&T offers is access to specific ESPN content types that may or may not be made available through ESPN+.
Does Discovery+ come with U-verse?
Although Discovery+ is available as part of the Discovery bundle on U-Verse, it is not a distinct channel that you receive as part of your U-Verse channel package.
You won't get it as a channel because it's a standalone streaming service like Netflix.
On which U-Verse channel is National Geographic available?
Channels 265 (SD) and 1265 of AT&T U-Verse carry National Geographic (HD).