Can't Login to DirecTV Stream: If you are having problems checking in to DIRECTV Stream, reset your password and user ID and try again. If that doesn't work, contact DIRECTV support.
Continue reading to learn how to reset your AT&T user ID and password, as well as what the error codes you get when you log in indicate.
Fixing Can't Login to DirecTV Stream
Use the Correct User ID and Password
To use the streaming service, you'll need to use your DirecTV account's login and password, which must be the same account you used to sign up for TV and internet.
Before attempting to log in again, double-check that you are using the proper user ID and that your password is spelled correctly.
When creating a password, it should be difficult to guess but easy to remember in case you need to log in again.
If you use Chrome or Safari, store your passwords to the browser when prompted; it's one less thing to remember.
On the login page, check the Save user ID box; if you do this, you'll just need to remember your password.
Reset Your Password or User ID
Don't worry if you've forgotten your AT&T account username and password; there's an easy way to reset your password.
To accomplish this, first:
Navigate to the DIRECTV Stream login page.
To reset your username, click Forgot user ID? or Forgot password?
To reset your user ID, enter the email address that you used to create the user ID. Enter your user ID and last name for your password.
Follow the steps and check your email for the user ID or the link to reset your password.
Retry logging in after recovering your user ID or resetting your password.
If you've typed everything correctly, you'll be able to successfully log in to DIRECTV Stream.
What to Do About Error Codes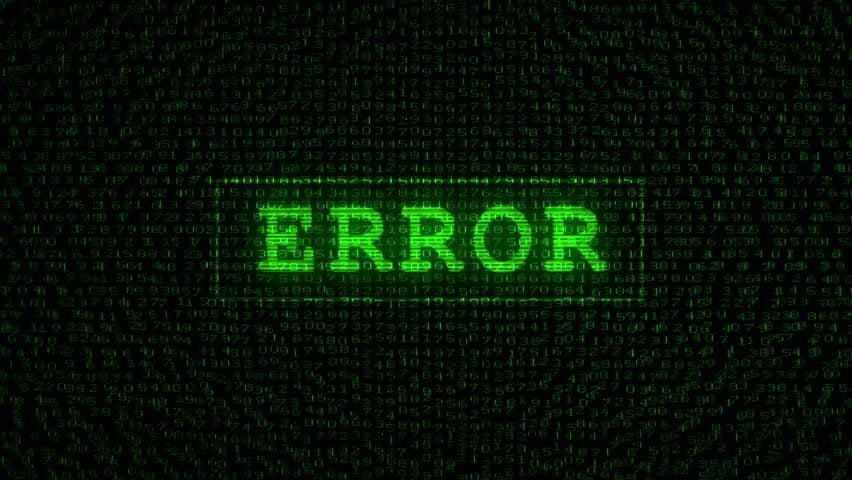 When attempting to log in, the system may encounter difficulties, preventing you from continuing and completing the login procedure.
Some of these issues contain codes so that when you contact assistance, they will know exactly what the problem was.
I'll go over some of the most prevalent ones and how to deal with them fast.
20001-001, -002 and -003
This usually signifies that the fault is unknown, so you can try logging in again until the code disappears.
20001-021, and -022
These codes indicate that you've been locked out of your account, most likely because you attempted to log in too many times.
To resolve this problem, reset your password.
20002-001 and -018
AT&T automatically locks you out of your account after a certain period of inactivity.
This is for your safety and to prevent unauthorized users from accessing your account.
Log in to your account again to address this code.
Log in again later
If you attempt to log in to your AT&T account more than six times in a row, your account will be temporarily frozen for one hour.
This is done to prevent others from guessing your router's password by inputting random passwords.
After the lock is removed, your account is not restricted in any way; you simply won't be able to connect to the account on that device for an hour.
You can reset your password or contact AT&T support to resolve the issue, but you can also try logging in again with another device, such as a Roku, because the lock only affects the device where the sign-in attempts have been surpassed.
Remarks
If you're experiencing trouble signing in to the DIRECTV Stream app, make sure it's up to current and on the most recent version before attempting to log in again.
If you have DIRECTV internet, check for network connection issues since if the internet goes down in the middle of the sign-in procedure, you won't be able to finish it.
Most login troubles may be resolved by being more cautious when inputting passwords, so consider utilizing a password manager if you are having difficulty doing so.
I recommend utilizing Chrome or Safari's password manager, but if you want a more premium solution, LastPass is the way to go.
DIRECTV Stream Issues
Is DIRECTV STREAM the same as DIRECTV?
Unlike DIRECTV, DIRECTV Stream has no price increases or obligations to sign.
The latter offers more channels, including local networks, whereas the former is primarily focused on streaming On-Demand material.
Is DIRECTV NOW included with DIRECTV?
DIRECTV Now is DIRECTV's internet live TV streaming service, and it is priced similarly to Netflix.
They don't have every function that standard DIRECTV has, but they are adding things all the time.
Can you watch DIRECTV on a smart TV?
The cable version of DIRECTV cannot be streamed on a smart TV, but DIRECTV Stream and DIRECTV Now can be installed.
To watch the content from those applications, you must first check in with your AT&T account.
Is my DIRECTV login the same as my DIRECTV STREAM login?
Your login information is the same for all DIRECTV services, including Stream and Now.
Log in using your AT&T account to access and pay for any of these services.
SEE ALSO
Straight Talk Data Not Working: Helpful Solutions