KILIMO MARATHON, AWARDS & EXPO second Kilimo Marathon Morogoro 2022, Morogoro kufanya tamasha la kilimo Marathon 2022, Morogoro to hold the Marathon agricultural festival, Registration and kits collection.
About the Kilimo Marathon, Awards & Expo:
The Kilimo Marathon, which will be a half-marathon with a theme for the agriculture sector in general, with the aim of helping us realize our main goal, which is to demonstrate tangible support for Tanzania's agricultural growth by realizing an increase in investments and sales of agricultural products.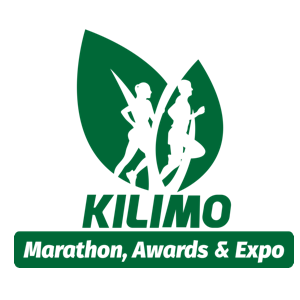 Objective
To create an entertainment themed event for agriculture where people can meet and have fun while learning about and observing the growth of the sector.
Tagline
The Kilimo Marathon will go with the tag "ANZIA SHAMBANI", therefore it will rhyme. KILO MARATHON ANZIA SHAMBANI
Target Audience
The marathon will accommodate an audience of different ages, but all people from the family level can participate. We are hoping to host not less than 300.
Host, Date & Venue
ShambaDunia Limited (SDL) will hold its second Kilimo Marathon, Awards and Expo on the 29th September to 30th October 2022 at Morogoro.
Registration and kits collection kilimo marathon Morogoro 2022
A chance to the Agriculture sector to grow and go hand in hand with the current pace of digitized world.
Click HERE For registration.
When is kilimo marathon Morogoro 2022
ShambaDunia Limited (SDL) will hold its second Kilimo Marathon, Awards and Expo on the 29th September to 30th October 2022 at Morogoro.
Second Kilimo Marathon social platforms.
RC talking about the kilimo Marathon Morogoro 2022
The Morogoro region in collaboration with the stakeholders of agricultural development including the agricultural council in the country has organized an agricultural exhibition conference known as agricultural marathon with the aim of encouraging the community to participate in agricultural activities as an important part of contributing to the national income.
Speaking at a meeting of agricultural stakeholders, Morogoro Regional Chief Fatma Mwasa said the exhibition will start from September 29 to October this year at Jamhuri Stadium, Morogoro Municipality while asking stakeholders to participate fully to ensure the community gets more agricultural education.
Mwasa said the Government's intention is to ensure that the agricultural sector continues to be an important sector for the country's economy and for individual people, especially young people who have been forgotten in social matters.
In these exhibitions, citizens will have the opportunity to get education on good agriculture, markets and the issue of environmental protection, where agriculture has become one of the causes of environmental damage by cultivating in water sources, protected forests, so those areas will provide environmental protection education.
And the assistant administrative secretary for the economy of Morogoro region, Dr. Rozaria Rwegasira says the presence of the conference will help many farmers, especially in rural areas, to get good agricultural education.
See Also
Fomu RITA Downloads: All Important RITA Forms
Angalia NIDA Number: Easy steps to follow
Jinsi Ya Kujisajili TAESA: Comprehensive Guide
Tags: Kilimo Marathon Morogoro 2022, Morogoro kufanya tamasha la kilimo Marathon 2022, Morogoro to hold the Marathon agricultural festival., second Kilimo Marathon